Ronni Lamont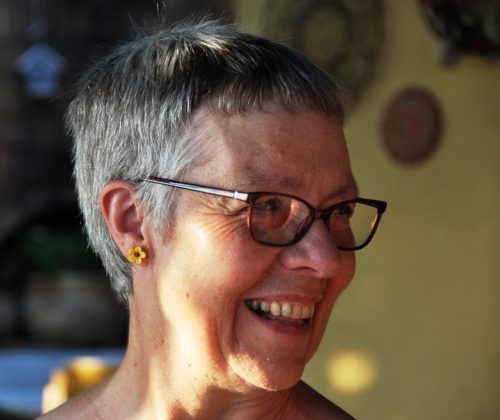 Ronni Lamont lives in Kent, in southeast England, but is happy to travel wherever.
Originally a teacher, she was ordained priest in 1994 and was in parish ministry for sixteen years. Although an Anglican, she is happy to work in any type of Christian church.
Ronni believes spirituality is separate from religion, although the two are often met together without discriminating the two, so she is also happy to work in non-religious organizations, such as community schools.
She writes and facilitates learning in the field of spirituality, and especially children's spirituality. Ronni is a published author. 'Faith in Children' was published in 2020. Other books include 'The God who leads us on', and 'Understanding Children Understanding God'.
Ronni loves working with Godly Play. This is a reflective style of storytelling, that encourages the listeners to be fully participatory, asking where they are in the story today, and listening and accepting the responses that the story draws out from the listening participants. Although mostly connected with children's ministry, Godly Play is wonderful with adults too.
Sadly, Ronni only speaks English, but can say 'please' and 'thank you' in several more. She enjoys working in churches and schools. She is an Associate Tutor at St Augustine's, her local Theological College and is working as a consultant with NICER at Christ Church Canterbury University (see Faith In The Nexus (nicer.org.uk). They have recently been researching and reflecting on how schools, homes and churches can work together for the benefit of the child. In another piece of research, they looked at how Church based toddler groups underpin the spirituality and resilience of the babies and toddlers who attend, as well as their carers.